Form Pages by WPForms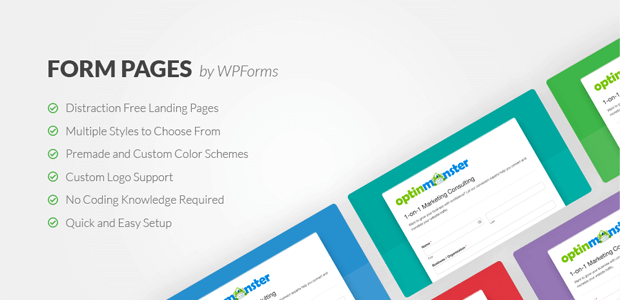 Just when you thought it couldn't get any better, WPForms has created the ultimate custom tool for your forms, Form Pages by WPForms. That's right, the great WP Forms tools have created a tool that puts you in charge of your forms instead of your WordPress template.
Gone are the days of standalone forms by Google Forms for distraction free submission. If you've ever done this, which we have, you'll know there just isn't a cohesive feel to it and it's not ideal.
The new Form Pages by WPForms has created an enhancement that takes this completely away. You can now add your logo, customize the submit button and much more. Please take a look at all the details by visiting WPForms or if you're ready to get started, click here.
This is one of the best lead generation tools we can think of to add to your WordPress site. Don't know where to start, let us know and we'll be happy to provide you with some assistance.